Adam Matthew publishes unique primary source collections from archives around the world.
University of Utah, Salt Lake City has access to the following Adam Matthew collections. Search across all of them via the AMexplorer search box above, or browse the list of links.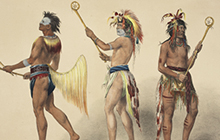 American Indian Histories and Cultures
From early contacts between European settlers and American Indians and the subsequent political, social and cultural effects of those encounters on American Indian life, these materials tell both the historical and the personal stories of the colonization of the Americas. Continuing through to the modern era, and told against the backdrop of the 19th century expansion into the 'Western Frontier' right through to the civil rights movement of the mid-twentieth century.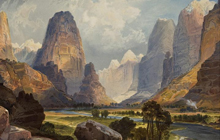 American West
Comprised of original manuscripts, rare printed books, maps and ephemeral material from the Everett D.Graff Collection of Western Americana at the Newberry Library, Chicago, American West is a unique online source for the study of westward expansion from the 18th to the 20th century. This dynamic teaching and research resource includes documents from 1718-1968. Tales of frontier life, Native Americans and vigilantes and outlaws can be found, as well as evidence of the growth of urban centres, the environmental impact of westward expansion and life in the borderlands.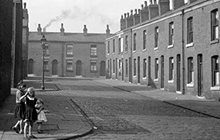 Mass Observation Online
The Archive of Mass-Observation, a pioneering social research organisation, has been described as a "treasure trove", "an invaluable resource for sociologists and cultural historians" and "a fascinating source of precious data for researchers across the widest range of disciplines". Mass Observation Online makes the Mass Observation Archive available to researchers in its entirety.