Adam Matthew publishes unique primary source collections from archives around the world.
Oglala Lakota College has access to the following Adam Matthew collections. Search across all of them via the AMexplorer search box above, or browse the list of links.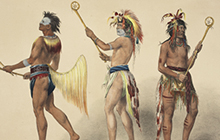 American Indian Histories and Cultures
From early contacts between European settlers and American Indians and the subsequent political, social and cultural effects of those encounters on American Indian life, these materials tell both the historical and the personal stories of the colonization of the Americas. Continuing through to the modern era, and told against the backdrop of the 19th century expansion into the 'Western Frontier' right through to the civil rights movement of the mid-twentieth century.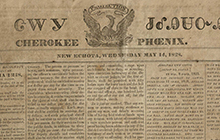 American Indian Newspapers
Discover North American Indigenous journalism spanning two centuries with this major digital resource. Featuring publications from a range of communities, with an extensive list of periodicals produced in the United States and Canada, including Alaska, Arizona, British Columbia, California, Nevada and Oklahoma, from 1828 to 2016.