Adam Matthew publishes unique primary source collections from archives around the world.
NC Department of Natural and Cultural Resources has access to the following Adam Matthew collections. Search across all of them via the AMexplorer search box above, or browse the list of links.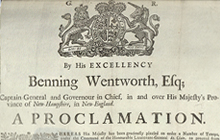 Colonial America
The complete CO 5 files from the National Archives, UK, 1606-1822, Colonial America is a 'game changing' development for historians and researchers of early America, the Atlantic world, the Caribbean and the nascent British Empire. Colonial America enables online access to the vast archive of circa 70,000 documents of manuscript materials for the first time.
Colonial Caribbean
This extensive digital resource covers three centuries of Caribbean history. Drawn from the vast archives of the British Colonial Office, this is simply an essential resource for all students and researchers of the Caribbean and British colonial rule.